Bend WebCAM Blog
October 13th, 2014
"Bringing the Awesome Sauce from Minnesota!"
Social Media Myths Debunked
What the hay is social for anyway?
Common barriers to success
Make $$ with social, 8 attainable steps.
Classic Social Myths:
Myth: If you build it, they will come.
Myth:Social is useless for B2B
Myth:Not viral=Uncool
Myth:Communities are always valuable
Myth:Social media is free (No, it's expensive as hell)
Myth:Twitter only works for celebrities and big brands
Myth:Most followers wins.
Myth:Blogging is a waste of time.
Myth:"My customers aren't on social." (YES, they are!)
Myth: Social takes a ton of content.
Myth: Social media content strategies are distinct from my other content.
Myth: I don't have time for social.
Myth: Negative comments will eat my business. (Not if your business doesn't suck.)
Myth: Join as many networks as possible.
Myth: Google+ is stupid. (Required for SEO lift)
Myth: Social is only about fluff
Myth: Social is not possible in my regulated environment.
Myth: First thing you do when someone follows you is to sell to them.
Myth: I have to respond to everything immediately
Myth: Social is only for discovery, not sales
Myth: Scheduling posts is a bad idea
Myth: Use interns to manage social (No, go as high up the food chain as possible)
Myth: Social & display advertising unrelated
Myth: Post the same thing over and over
Myth: Paid social is a waste of money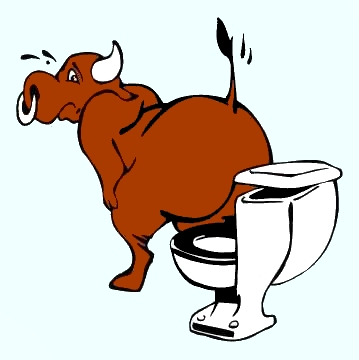 What is Social Good For?
Community building
Pissed off consumer avoidance
Sales? Yes.
Customer support
Crowd sourcing products & content
Events & promotion
Display advertising
In-social eCommerce & other direct ROI
Connecting Customers With Customers, Like-Minded-Geek #Love #Kisses?
Influencer marketing
Content distribution
PR distribution
SEO, higher Google rankings (you're insane if you don't use Google+)
Reputation management, image control
Empower sales teams to network
Thought leadership marketing
Quantifiable branding actions
Barriers to Entry
Limited resources
Messy Tao of personal vs. corporate profiles
No apparent pathway to revenue
Misunderstanding of social in the marketing mix
Regulations, guidelines, compliance
Not sure what to do first
Make Money Using Social Media in 8 Attainable Steps
1. Segmented listening & response plan. Social is for receiving communications.
Clean (Filter) Brand & Competitors KWS (Reputation) firestone OR firestoneauto OR "firestone auto" OR "firestone complete auto care" OR "firestone auto care" OR "firstone tires" OR "fire stone" OR "firestone tire service center" OR mastercare OR bridgestone) -#deals -deal: -"deals :" -exra -Nick_Firestone -arena -Ezra -Harvey -Boulevard -"Fire & Stone" -Blvd -"Brewing Company" -Brewery
Vertical Content: Social Sharing Stock Reputation Vs. Content Monitoring
Boolean Listening & Share Of Voice
Use Listening Tools
2. Cherry Pick Channels
Pay attention to vertical channels:
Consumer and/or trade-specific blogs, forums, communities.
International communities
3. Determine Avatar Voice
Who/what am I?
Ownership, transparency & legalities–Sometimes you have to ask counsel about this. Delta Assist does well with this.
4. Achieve Credible Density
You don't need a ton of fans–just enough. Skittles is a great brand on FB.
Optimize Profiles
Scour privacy settings, fill out fields
Be discoverable
Link to profiles from websites
Network just enough
Research & Engage Influencers
Follow
Rebroadcast
Reply With Question
Thanks, Congrats, Bummer
Engage!
Do NOT Be Gratuitous
Wefollow is great for this. Pay attention to who doesn't follow you and drop them. You don't want an upside-down follow ratio.
5. Purposeful Moderation Depth
Don't be a wallflower. In the real world, we network and converse. Have healthily assertive outreach.
6. Prioritize Business Goals
Grow awareness, traffic, conversion and/or interstitial goals
Grow awareness
7. Define Social Content Strategy
What is content?
All the world's a URL.
Take over the world with social post detail page.
I want traffic to sites I own. The content that matters the most is my own website.
The Power Of Disruptive, Revolutionary Content
Tying It All Together: Editorial Calendar
8. Social Distribution (How to make money in social)
How many people see your posts on FB today? It's gone way down over time.
The good news is you can do social targeting now.
Use psychographics to sell (interests, lifestyles, human life cycles, etc.)
Targeting is so good right now that you can target people by who they are.
The great 2013 social media buzz kill: Free social distribution was killed.
Notice how well this campaign stands out from typical FB color scheme.
Don't Buy Into Myths
Know What Social Is Good For
Solve Common Barriers
Making Money With Social
Listen For Reputation & Sharing
Choose The Right Channels
Intentional Voice & Person
Invest In Credible Density (Make sure they're real people)
Purposeful Moderation Depth
Prioritize Business Goals
Achievable Content Strategy
Psychographic Targeting
Paid-Organic Looking Social Distribution
http://www.sempdx.org/
Kelly Walker is Creative Director for Intrepid Marketing, a leading Bend, Oregon marketing agency. For more information, contact Kelly at: (541) 419-9976 or Kelly@intrepidforward.com.
October 13th, 2014

Farrah Bostic wears amazing shoes and much more importantly, she's the founder of The Difference Engine where she works with a small team focused on Product Strategy, Design Research and Consulting.
Growth Hacking, simply put applies lean startup principles to marketing to help businesses grow. So what is Lean? Eric Ries' book Lean Startup is a must read to better understand the movement. Essentially a lean approach is a reaction to waste, superstition and bias.
The purpose of a lean organization is to:
To specify customer value
Create value
Remove anything that doesn't create value
Analyze results, rinse, repeat.
Traditional software development model is a waterfall process that includes outsourced handoffs. The process frequently includes multiple steps including definition of requirements, design, implementation, testing, maintenance.
The result of this process for startups includes full management teams, faulty assumptions, and a high burn rate.
Principles of Lean StartUps
Assume customer and features are unknown
Continuous customer interaction
Set revenue goals from day one (Contrary to FB example, they set goals about how they'll make money. If not hitting goals, will rethink goals)
No scaling until revenue
Low burn by design, not crisis
Iteration is for learning, empathy and intuition. Self-proclaimed Lean Ninjas and Agile Pirates often talk about pivoting as if it is the goal. Pivoting isn't the goal. The hope is that you are right. That you'll keep optimizing. Sometimes you have to pivot.
Startups Do Experiments!! A Build – Measure – Learn Cycle on repeat helps startups  grow really rapidly.
Why Should These Ideas Matter to Marketers?
With a background in advertising, we sometimes expect marketers to be a genius every time. Without time for iteration and lacking trust, businesses hire marketers because of right time/right place/referrals. However they consistently fire marketers because they don't understand their business.
The single biggest deficiency? Data & Analytics. That is, a lack of focus on meaningful KPIs and a lack of foundation in analytics.
Everyone wants Return on Investment but as marketers we seem to avoid defining what it, ROI means. Instead of focusing on cost per acquisition of customer and their lifetime value, a current debate is focused on what constitutes an impression and debates passion as a Key Performance Indicator. It's easy to focus on vanity metrics. The ones that make you look good but these do not help decisions. Marketers rely heavily on vanity metrics.
This is not a new problem. Our job is to help drive growth. Building something people want isn't enough. Sometimes there's no market. Sometimes the market is too small. Sometimes the market is too hard to reach. Sometimes the market is too competitive.
"Poor distribution – not product – is the number one cause of failure." – Peter Thiel
Most failed startups had a product. But ALL failed startups didn't have enough customers. Same goes for big companies too.
Principles of Lean Marketing
Assume marketing strategies are hypotheses to be tested
Continuous customer interaction – with both client and consumer
Establish clear goals for marketing from day one
Start simple, iterate on success and learn from failures
Create right-sized,  integrated teams and use the right resources and tools as they are needed
Keep score with clients, vendors and partners
So, What is Growth Hacking?
Yes, it's a marketing technique and yes, it's hawt right now. Check out Amazon, recommended reading for this topic. Yep, there's a lot of books out there: Zero to One is one that Farrah recommends you check out.
Growth Hacking is about distributing product not marketing the brand. The goal is to get product into people's hands. Not to get people to feel or think a particular way.
Startups are looking for evidence of customer demand.
Startups should focus on how many people are using and/or paying for product.
Growth hackers run experiments, they experiment with channels and messages. Like many marketers some founders spend most of their effort on channels they are familiar with or think they should be using. The truth is that all marketing channels eventually become saturated.
Growth hackers start by asking, "Does this channel have enough users to be meaningful?"
If you're jumping on the latest channel bandwagon, you're doing it wrong. For inspiration, check out How Brands Grow  a recommend read by Byron Sharp.
Here's the thing:
Buyer behavior varies
Your customers are pretty much the same as your competitors customers
The lower your market share, the less loyal your customers
Loyalty is mostly habit
To consumers you and the rest of the category are mostly indistinguishable
People know and talk about brands they use and ignore the rest
People like what they buy rather than buying what they like
so….the only thing that matters is growth.
Lean Marketers Approach
Attain – make something people want
Sustain – find product market fit and fine tune
Gain – get into hands
Lean Marketers know that growth hacking & product development can not be silo-ed. They beta test ideas and products simultaneously.
Growth Hacking is about acquiring customers. Product Development is about keeping customers.
What matters is value creation, in context of your business this is measured by Conversion, in context of your customer this is measured by engagement.
CONVERSION = BUSINESS VALUE
Acquisition – draw people into the brand
Revenue – converting visitors into customers
Referral – convert customers into advocates
ENGAGEMENT = Customer Value
Activation – people enjoy it
Retention – enough to come back
Recommend
The data tells us what to do but we still have to apply analysis layers. A good read for those looking to fine tune their analytic skills is Signal and the Noise by Nate Silver.
How to hypothesize 
It's a proposed explanation
You have to be able to test it
The simplest explanation should be best
It should apply to more than one instance of the thing happening
It should help explain other things in the future.
It should fit with the evidence.
The main flaw in marketing hypotheses is that we are usually focused on explaining the brand, not understanding the customer.
We should explain what creates value for customers testing hypotheses that:
help us make decisions
help us create value for customers
help us develop empathy for people so deep we can anticipate solutions to problems they can't yet express.
WE need to understand people and behavior to make better predictions and measure outcomes effectively.
How Do We Know If It's Working? Metrics!
Reduce arguments based on opinion
Gives answers about really works
Shows you where you're strong
Allows you to test anything
Also, clients love them.
Which metrics matter Understand proxy behaviors that represent success. Instead of Waterfall, think Pirate! That is, AARRR.
Acquisition users come to site
Activation successful experience
Retention
Referral
Revenue
What should you test for? (Side note: Don't run too many tests at one time, it's distracting and expensive)
What is the cost to acquire a customer?
How many customers are available here?
How well do they convert?
How long does it take to convert?
Tests should be specific
First your testing to assess the potential of the strategy (context + content)
Optimization comes later
Tests should be continuous and evolving this is a law of growth hacking
Which tactics move the needle tend to evolve, as your customer base evolves.
Understand the right tools for the right research and ask the right questions
So, what do you do with what you measure? This is up to you!
find evidence of customer demand
make decisions about what to change
learn what to do next
grow
Make it all in the service of growth. This is what growth hacking is all about.
Thanks Farrah!
October 13th, 2014
Greetings from the Tower Theatre in beautiful Bend, Oregon. Kicking off the 2014 Bend WebCAM is Mike King Digital Marketing Consultant, rapper and brilliant gun for hire. For weekly, daily, hourly knowledge bombs you'll want to follow Mike @ipullrank on twitter.
This morning, Mike is here to demystify Marketing Automation. He defines Marketing Automation as turning your cross-channel marketing programs into a program that responds to your users features and actions.
This is what Mike looks like on his website.
First things first, Privacy.
Yes, we the people are scared of big data. Is the NSA Listening to your calls? Yes, so are your apps. There is a view in google where you can see every place you've been on a map, this can be sold to marketers to target you. If you have apps, you've been contributing to the data. If you are using rewards cards, you are being tracked. Companies sell your data to marketers and that's how the world is turning.
Yes, you can opt out. You can turn off location services, deleting yourself from ad networks, etcetera. You can go dark but you probably won't.
Here's the deal: the data is here it's up to us marketers to use it responsibly.
According to Mike, it's like when you meet the girl, google her and act like you don't know…that's what you have to do as a marketer.
So, what is Marketing Automation and how can we do it better? It's the intersection of audience, research, content strategy, code and analytics. Businesses that use Marketing Automation and put it in the service of  nurturing prospects increase growth and revenue.
Defining your business objectives is paramount. This is your North Star, guiding all of your efforts.
Identification
Building measurable user segments must be quantifiable by metrics.
Browser Fingerprinting works with some efficacy however it does not work across mobile devices which we know are on the rise.
Tools that you can use to identify your segments:
Easy Javascript Library with one line of code allows tracking in google analytics.
Evercookie is another alternative. Evercookie is the zombie cooking. Respawning cookies.
IPINFO.IO is cheaper, simpler and accesses same database.
Determine Your Channels
Where will you be deploying your efforts? Account for these activities with content and tagging.
Create Your Plan for Measurement
Plan for cross channel measurement.
User flows aren't linear and will likely be cross channel.  You'll want to identify User Paths and User Flows. How do your users they interact? Where do they go? Where are your points of testing?
After understanding user journey maps to a user flow. Understand how content flows and how it may be changed based on user behavior. You'll do this by figuring out the points within the flow that you want to test.
Identify Triggers –features or actions that inform which features need to be toggled
Examples of triggers could include:
time in between visits
number of page views
clicks
Develop Dynamic Content
Content needs to respond a set of rules. Determine those rules and develop specific content. Marketing Automation requires content strategy for granular audience. You'll also need to develop Content Specifications: how many words, voice and tone, etc.
Determine Voice & Tone, MailChimp has a nifty guide.
Think about starting small. Look for one position where people are falling off. Then determine how you can create content to better appeal to the user.
TOOLS & TACTICS
Orange is a tool that allows you to do statistical modeling. You can setup visualization in Orange. Cluster your mailing list with Full Contact. Append data to mailing list. Unsupervised learning technique where algorithm allows you to figure out group. k-means clustering (wikipedia definition here) helps with guess and check work within excel.
Tribalytics allows you to cluster based on Twitter profiles.
You can sanitize your data using google open refine, ensuring that all of your column types match.
Want to get smarter about Statistics? Check out Udacity  free online course.
REPORTING
Dashboards are super beneficial…connect apis to klipfolio a tool that simplifies the creation of custom dashboards.
YES, there are an abundance of tools available to build a user database. Mike's built a tool. It's popular so get in line here.
LeadIn for WordPress will capture leads for you.
If you use augur + leadin + developer you can do all of this
OR check out Personyze. 
Side Note: This presentation was so chock-full of rapid fire awesomeness, you're going to want to check out Mike's Slideshare for additional context and information. Or, tweet him.
October 13th, 2014
David Mihm, Jake Johnson, Stephan Spencer and Cindy Krum.
Moderator: Dan Sundgren
Live Blogger: Kelly Walker (The guy in the X-Men shirt.)
Camp Fire Girls, Central Oregon
Stephan Spencer
Search results: Titles are less-than-stellar.
(Someone please teach Stephan how to pronounce Oregon: "Ory-gin.")
Get an AdWords account and use the free tools. Create the Title Tags (the headlines on search results)
WordPress plugins: SEO Title Tags, Yoast. Can edit title tags on a page-by-page basis. Revise contact of metadescription to be more compelling and include keywords. (Liveblogger Kelly says: Check out http://www.intrepidforward.com/intrepid-u/ "YES-EO: Stuff U Can Do!" for a how-to on this topic.)
One of the panelists does not like the photo sliders. Mobile site is very nice, but what Google is looking at is mobile usability and speed. Google Developers Page Speed Insights will rate your site for these. Strive for 70-75 out of 100.
Tell your story with pictures, testimonials, etc. to make an emotionally impact to compel people to become members. Give me insights as to why it's valuable to do that.
KTVZ Local News page:
Title tags need work. Typos hurt credibility. Look up site:ktvz.com or ktvz.com/site. You can also do this on mobile to see how you're doing. Link mobile site to your desktop site so they refer back to one another.
You can use Google Trends and post on it for relevant local info.
Put an irresistible offer on the right sidebar: Guide to Central Oregon, etc.–valuable content.
There's sensory overload on your page content. Create a hierarchy, perhaps with use of fonts. Use different sizes on sections to highlight importance of some stories (all are currently the same size). komonews.com may be using the same platform but has better layout.
Feature a directory of advertisers right on your Home page. You have very good domain authority for a local business. Take advantage of it.
Page feed results. Click "Show how to fix." You can compress your images and the page will get much faster. People want their news scrolling to be fast. Don't just rescale larger images; send a new image.
ktvz.com/robots.txt will show you the sitemap. Copy and paste sitemap url into Google so you can look at your sitemap index. Grab web.xml sitemap–you'll see it's incomplete. Priority fields are all 0.8. You need to set them differently to prioritize how often search engines crawl them. There are no images included here, but you should have your images included.
Wahoo Films
Work on your title tags. Include city, state in all title tags.
Home page title tag is good.
You have duplicate home pages. Need to have a server rule that prevents that from happening. This will consolidate your SEO value.
Same issue as Camp Fire: Need more compelling copy. Is there a niche you specialize? Why should they choose you. There's no compelling CTA on portfolio.
A blog is a great platform for link-worthy content. Moz says your authority is not that impressive. Content marketing is important here. Domain authority is 2600, total page-rank passing domains/links is just 12. Only 12 sites are passing you page rank. You don't "deserve" to rank with this low number of links. Most small businesses have a domain rank of about 40. Just a few more links could really help you on your SEO. Vendor links are easy to get. Ask others mentioned on your site to link to you.
Look up wahoofilms.com/phone and wahoofilms.com/tablet. Make sure you clean these up as well.
YouTube is #2 search engine. Work on a 1-2 page checklist for optimizing for YouTube (and follow your own advice!) Want higher scores on engagement.
Question from Wahoo owner: Should we put up our customers' videos?
Seek interaction (comments, reviews, etc.) on your videos. Then you can say you not only create videos, you know how to get them seen. Delete client videos from your channel. They compete with your SEO and bring down the value of your channel.
Think about getting some Facebook ads to increase your YouTube engagement.
Have a video sitemap on your site, listing your video URLs.
If you don't have a YouTube channel and regular videos posted, you're missing out. Have a relevant, interesting landing page with a strong CTA. Look at your competition and see what's working for them, the ones that are actually ranking well. You can even view statistics on their page. You should shut off ability for others to view your stats on every video.
About Your Live Blogger

Kelly Walker is Creative Director for Intrepid Marketing, a leading Bend, Oregon marketing agency. For more information, contact Kelly at: (541) 419-9976 or Kelly@intrepidforward.com
October 8th, 2014
Last year after spending two days at the Bend WebCAM Conference in beautiful Bend, Oregon, my head was swirling with ideas. And one very disturbing question:  "How am I going to implement all these new and awesome things I just learned?"
As the only member of the marketing team at the Riverhouse Hotel & Convention Center, conferences are one of my only creative outlets. I don't have a team to bounce ideas off of or an ad agency to keep things fresh. I do get the honor and privilege of working directly with our owners and executive staff. Even though, I haven't asked him, I'm pretty sure I drive our General Manager, Rocky, nuts with my constant ramblings about SEO, google and why we should be doing video.
I'm always full of excitement with the ideas I learn at Bend WebCAM. But if you're like me, you only have so many hours in the day/week to get things accomplished. So I sat down and wrote down some tips on making a mind-blowing conference useful when you're a staff of one or don't have a large marketing team.
1. Go over your conference notes
Within a week of attending the conference, I spend an hour going over my notes from the sessions and keynotes. I try to acquire presentation decks from sessions and keynotes as well. (HINT: I have found that I get the presentation decks faster if I contact the speakers via twitter and ask.)
After going through the notes and presentation decks, make notes in a separate document of what you learned and what you want to implement.
After compiling notes, take some time to go over them with your supervisor (currently for me, it's the owner of the company) and key executive team members. I approach it three ways .. the good, the bad, and the ugly.
The Good – Items we're already doing and how we can improve on those marketing items.
The Bad – What we're not doing and give some suggestions on where we can go from here.
The Ugly – 911 items that need immediate attention. Usually with these items, I'll pull direct quotes from the keynotes and also do some heavy research on why it's important to make the items a priority. Many of these items will also need an outside contractor to implement. So I have estimates on hand of what outside contractors are charging.
2. Define the next steps
After talking with management, develop a mini strategy with goals in mind for implementing the strategy. If you need budgetary approval, make sure there is a plan in place to determine ROI as well. Many of the items I come away with from the conference are little to no cost — they just take time to implement.
3. Start slow with implementation
Implementation is the overwhelming part for me … materializing what you want changed in your already well thought, but ever-changing marketing plan. Before you start, recognize you won't be able to do everything at once, which is why you developed a plan in the first place. Set aside time each week to work on your items and report back to management on your progress, successes and failures. If there are marketing programs that aren't working, shift your time and money to accommodate new marketing channels that need to be worked on.
4. Find champions in the workplace
Recognize you won't be able to do it all yourself. You know the phrase, "it takes a village," — that's my mantra. Every place I have worked has those colleagues that love the marketing side of the business and are good writers or spokespeople about the industry you're working in. Brainstorm with your colleagues and get them to help you.
5. Track your success (or failures)
When you start to implement new marketing ideas, make sure you inform the front line staff and turn on any analytical reporting to help track what's working and what's not working. In past jobs, it often felt like throwing cooked spaghetti on the wall to see if it sticks. With all the digital options, marketing channels are more trackable, and constant communication with staff answering the phones or interacting with customers can offer valuable feedback. And if something doesn't seem to be working, don't get upset about the failure. Just cross it off your list and move on.
6. Stay informed
How do you stay informed of the latest trends after Bend WebCAM? Over the years, through attending Bend WebCAM, I've stayed in touch digitally with past (and upcoming) keynote speakers like Marty Weintraub, Michael King, Bernie Borges and sponsors like Moz through LinkedIn, Twitter and their company blogs. Don't be shy — introduce yourself in real life. Following those industry evangelists has helped keep me in check of the trends and issues arising in the digital marketing industry. So I'm not surprised by anything throughout the year or at Bend WebCAM. Virtually network through comments on Twitter, their Linked posts and company blogs.
Other items I do to keep fresh? Attend industry conferences and join Meet Up groups or associations in your area to network and keep updated on trends. In Bend, I've found the Meet Up Groups offer a less formal and intimate way to network and learn at the same time.
Hopefully, following these tips and tricks will keep your head from exploding from all the crazy, awesome things you're going to learn at Bend WebCAM this year.
Shannon Hinderberger is a member of the Bend WebCAM planning committee. By day, she's the marketing team for Bend's largest resort and convention center, The Riverhouse. By night, she's a wife and mother of two who loves to run, crossfit, cook, craft, listen to indie rock and reads way too many blogs about content strategy and SEO.
October 4th, 2014
Keynote sponsor, Decipher, helps bring leading women experts to speaker lineup at annual conference
Leading women in the business, technology and marketing community are key participants in this year's Bend WebCAM conference, hosted by Pixelsilk and AdFed of Central Oregon. Market research services and software firm, Decipher, is sponsoring two women keynote lectures for the annual conference, which will take place in Bend, Oregon, October 13-14, 2014. Decipher's president and CMO Kristin Luck, has long had a core mission of promoting women in STEM fields.
"Based on research by Catalyst and Women in Research (WIRe), we know that gender equality and representation is still an issue in the workplace, particularly when it comes to fields like science, technology and engineering," said Luck, who won Woman Executive of the Year in the international Golden Bridge Awards program earlier this month. "That's why it is important both to me personally, and to our company as a whole, to support women sharing knowledge and expertise with others. Greater diversity breeds better products and services for all of us and Bend WebCAM is the perfect venue to highlight women in STEM."
Decipher is sponsoring both women keynote speakers. Farrah Bostic, founder of the Difference Engine, will speak on lean startup principles and what they bring to the marketing field. Cognitive scientist Dr. Carmen Simon, managing partner at Rexi Media in San Francisco, will be presenting a lecture entitled "What Does It Really Take To Create A Memorable Presentation?" that addresses memory and neuroscience principles.
Dr. Simon said, "I consider it an honor to be asked to participate in a conference that promises to address 'both sides of the brain.' As a neuroscientist and researcher, I like this premise. I'm looking forward to distilling practical guidelines for taking a piece of content and, instead of letting it be forgotten quickly, have it reside in the mind for days, weeks and months."
Other women speakers at the event include Cindy Krum, CEO and founder of MoxieMobile, and Anna Sawyer, director of content and product marketing at mobile app company Guidebook.
The full agenda and all speakers' bios for Bend WebCAM are featured at www.bendwebcam.com/speakers. To register for Bend WebCAM visit http://www.bendwebcam.com/register/.
October 1st, 2014
Only a few spots remain for Bend WebCAM's Web Hot Seat and Social Media Review sessions
Good news! It just so happens that Bend WebCAM is bringing the best in the business to you for two fast-paced sessions – the Hot Seat Website Review and the Social Media Channel Review – during the conference. We've assembled some spectacular smarty-pants auditors who will review a handful of sites as a panel.
When was the last time your web or social sites received a good, old-fashioned audit from some external experts? If it's been a year or more, having a few third-party expert eyes take a look at your digital content is an important tool in ensuring your sites are being found, read and shared.
Monday, 10/13
Website Hot Seat, brought to you by RKG: This is your chance to have industry leaders Jake Johnson, Cindy Krum, David Mihm and Stephan Spencer critique your website for SEO ranking, mobile efficiency, design and content quality.
Tuesday, 10/14
Social Media Channels Review: Social media mavericks Marty Weintraub, Anna Sawyer, and Dale Partridge will offer priceless tips, tricks and suggestions that apply directly to your Facebook page, your tweets, your Pinterest interest and more.
The cost for this expert analysis is just $50 per panel, in addition to your Bend WebCAM admission. That is one incredible bargain for this level of expertise! But advance sign-up is required. Download the application here, fill it out, then email info@bendwebcam.com for consideration.
Sponsored by:
September 30th, 2014
Upcoming Bend WebCAM keynote Farrah Bostic, Founder/Story Teller at The Difference Engine, explains "Growth Hacking: What Lean Start-up Principles Bring To Marketing" sponsored by Decipher. Watch the video in which she shares a few of those principles.
September 30th, 2014
In this video, Farrah Bostic, Founder/Story Teller at The Difference Engine, provides key insight into the "making, testing and learning" culture of start-ups. Farrah's keynote at Bend WebCAM is brought to you by Decipher.
September 30th, 2014
Constant state of experimentation and encountering reality are just two of the key components Farrah Bostic, Founder/Story Teller at The Difference Engine, shares about how a start-up develops a business model. Watch the video for more of Farrah's thoughts about the process.